With custom printed zip ties, you can:
Add a unique identifier on your packaging
Make your brand stand out when shipping tied items
Provide added security for your in-process manufacturing
...and more! And when you order custom printed cable ties from AndFel, you can expect a high quality printing job with a fast turnaround time. Additionally, we do not require minimum orders, so you never need to worry about paying for more than you need.
Hot Stamped Custom Cable Ties
AndFel has many years of experience custom printing cable ties. Whether it is a complex set of sequential numbers or simply a clean looking logo, we can hot stamp whatever you need on a variety of our cable ties. Both the ties and the printing can come in several different colors as well, making your stamp truly unique.
Visit the Cable Ties section of our online catalog to view the fastener you would like customized. All of our cable ties can be custom printed.
During custom print jobs, the maximum number of characters per print in limited to 25.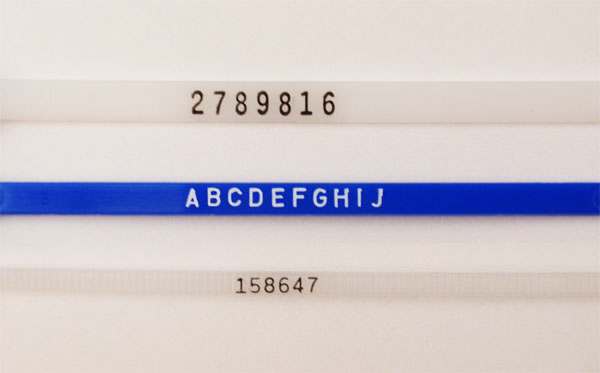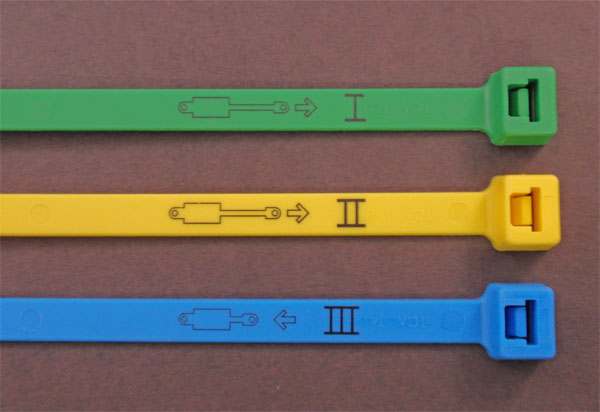 Shortest Lead Times in the Industry!
All custom printing requires a 3-4 week lead time, but rush service is available for a nominal fee. In both cases, the custom job turnaround remains one of the leading turnaround times in the industry, guaranteed to get your custom printed cables to you when you need them! We also offer rush service for even faster turnaround.
Buy Custom Printed Cable Ties
AndFel is an Indiana-based company and is well-known for reliability. Our customers know us by name and return to us again and again because we're able to provide service with a personal touch. Ready to place your order for custom zip ties? Contact us for a quote today to get started.